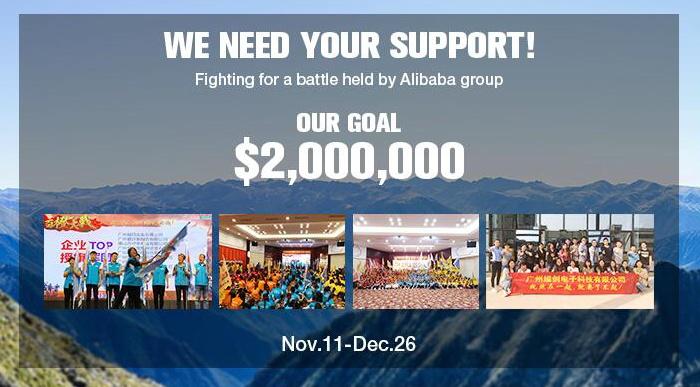 I am so excited to tell you our sales team take part in a sales battle, that means we will compete with sales teams from 41 foreign trade companies in different industries from November 11 to December 26.
Our aim is to achieve 1.6 million USD sales volume in this coming 45 days.
It is a huge challenge to us,we hope you can support us ,without you we can achieve nothing. But with your support, we have every chance to be the top sales team in this fight and the most important is to assist you with your business to get more potential success.
Here is our newest activities in November&December. I hope you are interested. If not, please enlighten me by replying this email,I will try to make it happen next time.
New customer activity: 50 USD off for order above 2000USD
Regular customer activity:
50USD off on order above 2000USD.
150USD off on order above 5000USD.
300USD off on order above 10000USD.