Liquid Phone Cases Have Caused Injuries
According to AMQueretaro, Apple accessories supplier MixBin recently recalled back many liquid phone cases of theirs. When we enjoy the convenience brought by electronic products, they and their accessories sometimes threaten customers' safety.
CPSC issued a report saying that these liquid and glitter cases would make users suffer skin irritation or chemical burns or even disfigured.
It's reported that 24 injuries were caused by liquid leak from those liquid phone cases, and 19 of them were in America. However, liquid in those cases was classified into food class according to MixBin. Reasons of those injuries are still unknown, and injuries have been under investigation.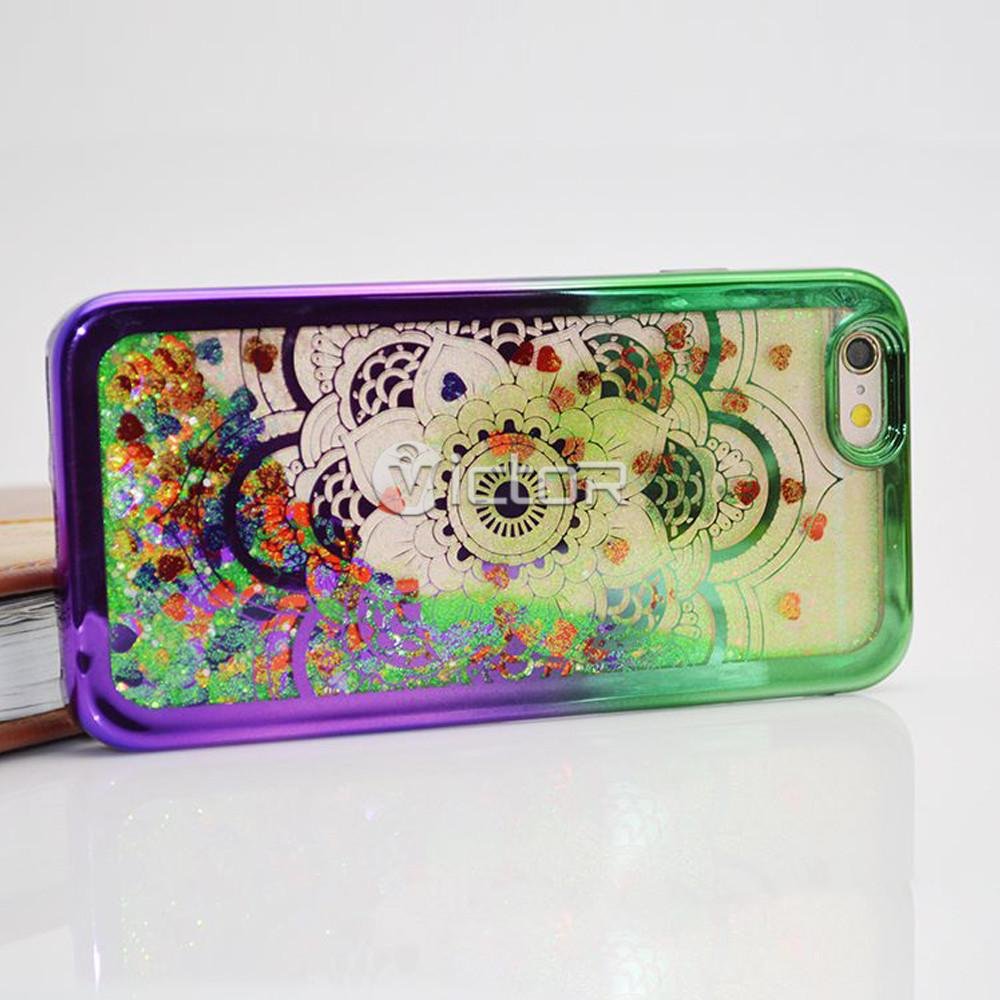 Details about Liquid Phone Cases
Usually, liquid cases are made of TPU materials so as to ensure their well protection. And these TPU cases would be made thick so that there will be enough space inside to enable liquid and glittering sand. This part also includes deciding which phone model the liquid case would be made into.
Usually, liquid in these cases is mineral oil that has no adverse reaction to skin. And those injuries happened in America possibly have something to do with allergy.
In our factory, customers could decide shapes and colors of the sand, and of course, liquid colors are also alternative. After deciding on these two parts, it comes to artwork patterns. In correspondence to colors and designs of liquid and sand, we do some corresponding artworks and patterns.
To enable more flexibility to our customers, we provide customize services. They can design all phone cases as they want including color, sand, liquid, material, artwork and logo, etc.
Liquid phone cases, due to their pretty and glittering appearance especially their quicksand flows, attract so many users. What's more, they also give nice protection, so that it is really a great choice.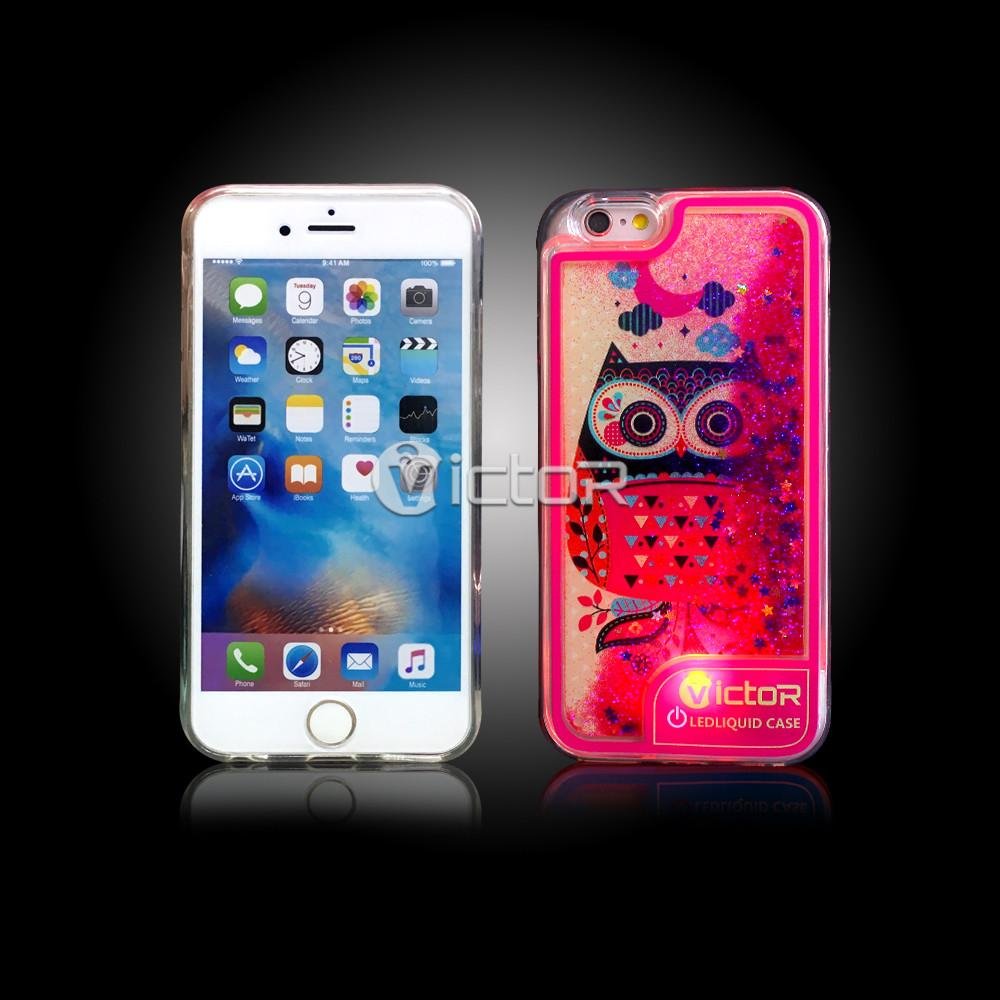 In this phone case website, we also provide some liquid phone cases for wholesale. You can look into our site or search directly to find them. Supported by our long history factory, we have faith in providing you reliable and safe products. Contact or inquire if you have any interest, we will get back to you within 24 hours.