iPhone 8 Is to Give Up Fingerprint Recognition
iPhone 8 is said to apply face recognition instead of its popular fingerprint solution, and some developers have already found some evidence in firmware and strings.
News about iPhone 8
Apple has officially released its HomePod firmware data, and there's much more information revealed than the shape of new iPhone and 3D face recognition. Steven Troughton-Smith found in code that iPhone 8 is to be equipped with a 2436*1125 px screen, which is much better than 1334*750px iPhone 7 (needless to say the Retina screen of iPhone 4). Compared to the worlds' most successful smartphone OLED screen manufacturer, the new iPhone's screen is not worse.
Besides its screen, the new iPhone is found not likely to have a physical home button. Developers found in corresponding code that the new iPhone's code is 0, revealing that the device is to be installed with no a physic home button.
For home button function, iPhone 8 is said to replace its home button with a visual soft key. In addition, it would also support soft touch wake up function like what is applied to Apple Watch and some Windows or Android smartphones.
What's more, according to Guiherme Rambo, new iPhone's 3D face scan recognition is found to be much more than simple face scan unlock function. The code reveals that the frontal camera could recognize characters related to mouth, which means it could tell expressions. It's also said that the frontal camera is able to monitor that whether you are focusing on the screen. Samsung has made some attempts related to eyeballs, but the result is negative.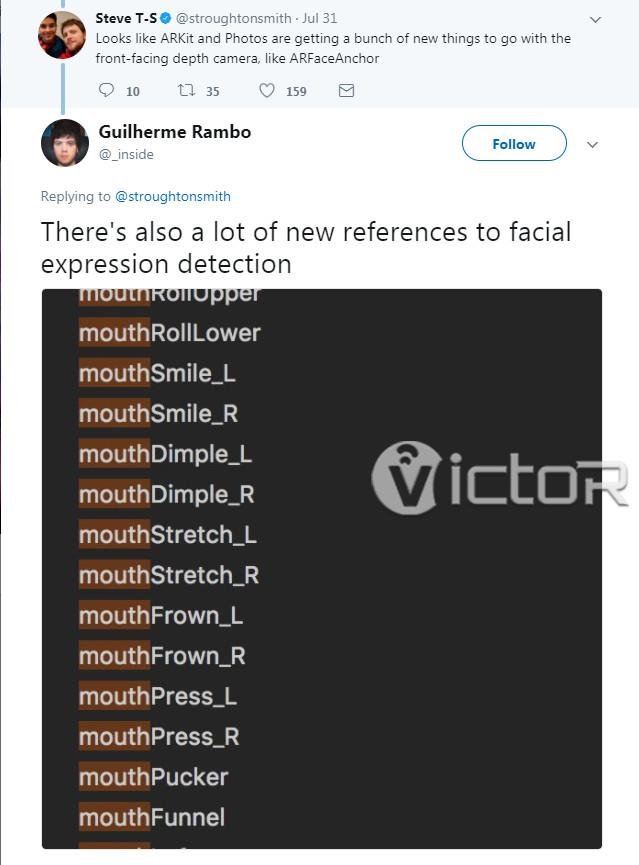 Assumed Features of iPhone 8
iPhone 8 has raised people's attention highly, and up to now, according to reveals and codes, it would have many new features and functions. Face scanning recognition, wireless charge, edge-to-edge OLED screen, vertical dual cameras and no touch id are all what new iPhone would support.
If you have interest in wholesaling phone accessories, visit our site or contact us directly, we are always online to help.